Art in architecture works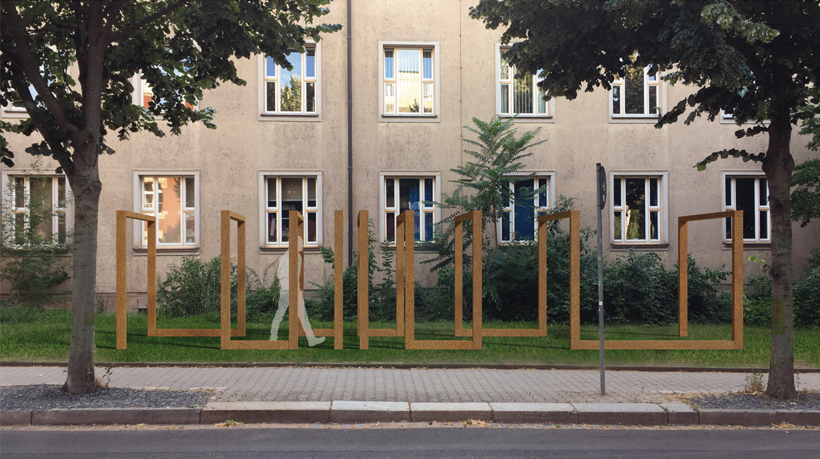 Corridor (Draft)
2022 / corten steel
900 x 210 x 210 cm
Pietro Sabatelli was selected for the final phase of the Art in Construction competition for the TUD in Dresden and presented his Corridor model, an assembly of modules made of Corten steel attached to the ground with a concrete foundation. The teamwork at the university inspired Pietro Sabatelli, especially the great diversity of disciplines working together towards one goal. The exchange of ideas and specificities, the movement between the different spaces of the building, are reduced in Pietro Sabatelli's work and all that remains of the spaces are the artefacts of the walls. The project was designed to be walked through by visitors. The project was not realised.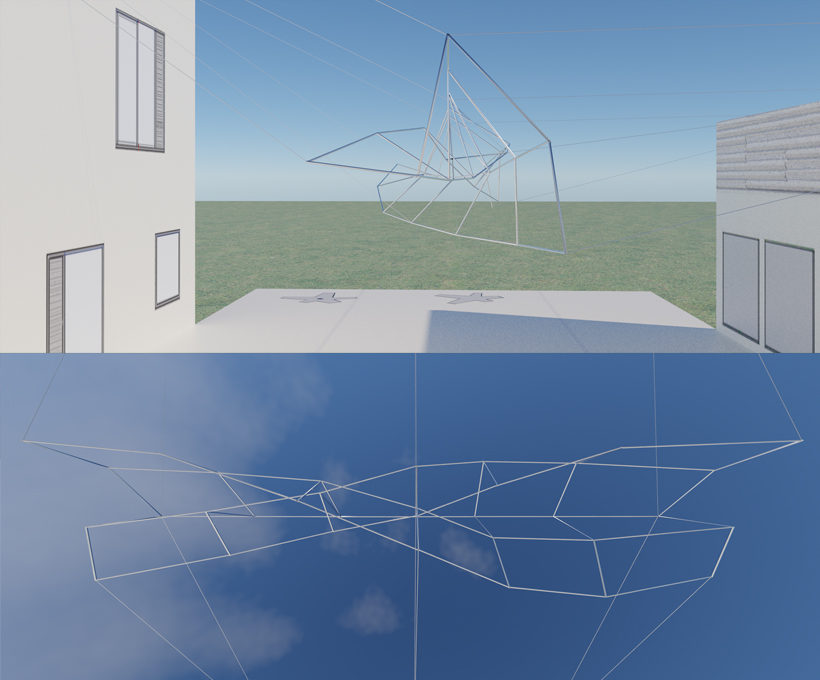 Zyklus (Draft)
2022 / stainless steel
900 x 150 x 190 cm
The project "Zyklus" was submitted for the final phase of the art-in-building competition for the TUC University Chemnitz, a welded structure made of stainless steel and highly polished steel. The structure was to be suspended between two buildings. The shape was inspired by the dissection of a leg movement during a run. The positions of the legs form the basis for the composition of the object. The project was not realised.