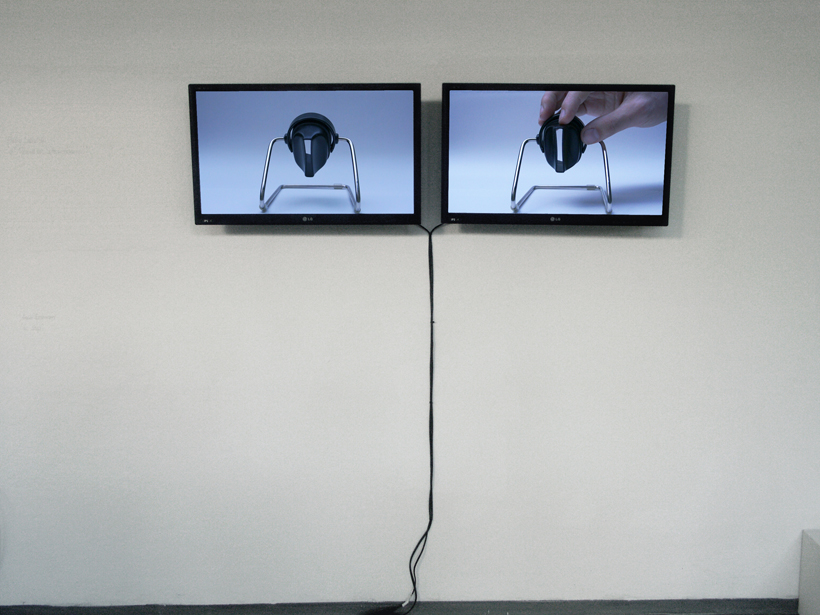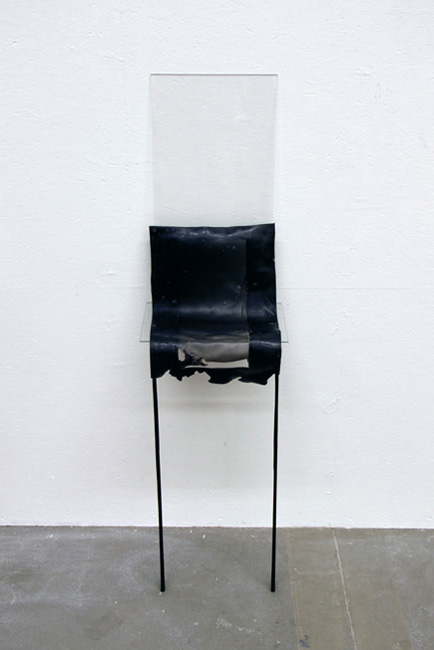 glycerin II
2016 / Glycerin, wood, glass and pigment
29,7 x 120 x 24 cm
wooden frames irregural cut and form made with melted soap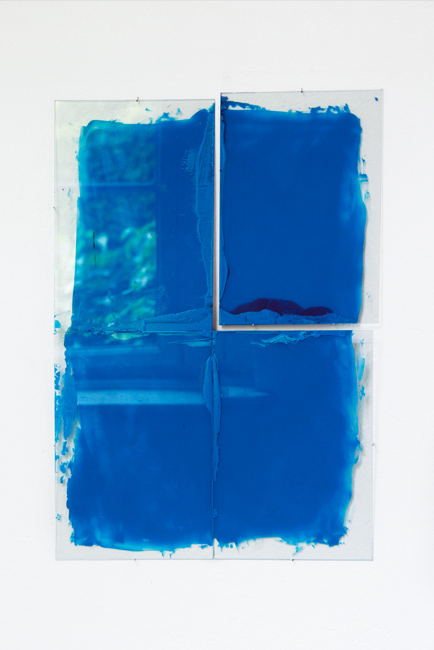 4 glasses
2016 / Chemical reaction with polystirene, turpentine and pigment on glass
42 x 61 cm
chemical reaction with polystirene and turpentine mixed with cyan pigment and extended on glass. After the drying process, one of the four piece was separated and the characteristic of this particularity has been highlighted.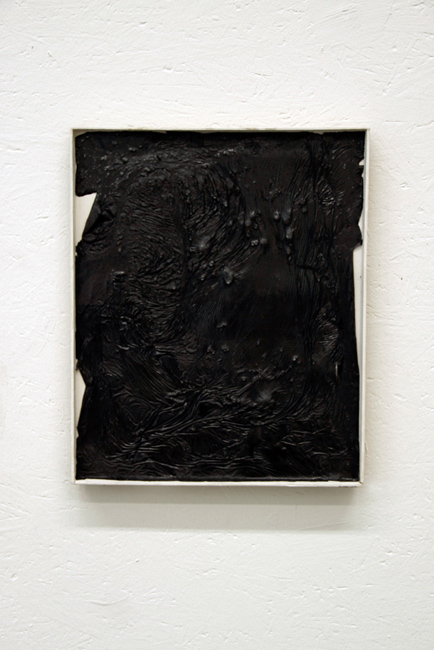 Glycerin Ib
2016 / Soap and pigment on wood
23 x 30 cm
this work is the second transformation of soap material, before to be melted for the second time, it was a rectangle shape with smooth surface and was deposit for 3 months in a room, dust has accumulated and this process has changed the materiel, giving it this skiny aspect after the second melting process.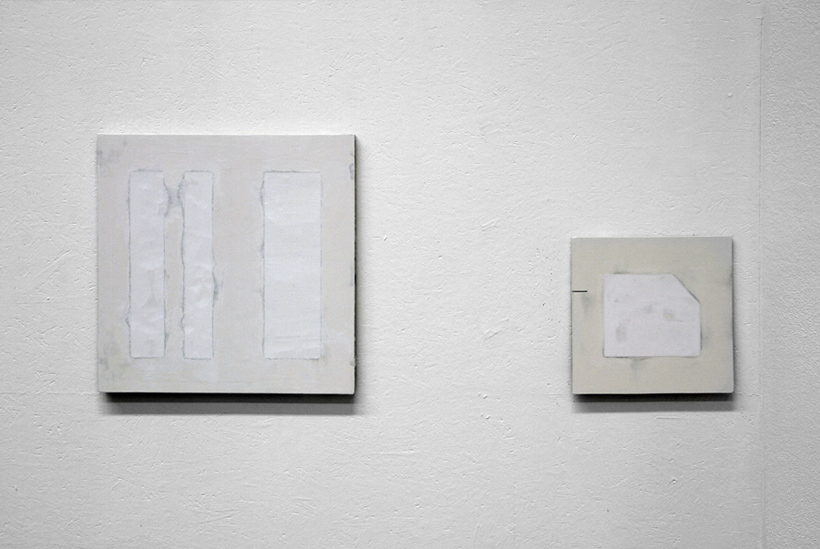 transplantation #1, #2
2016 / Plaster, chalk and beeswax on wood
49 x 49 cm and 25 x 25 cm
parts of the wooden plates replaced by plaster
kontakt
2016 / Acrylic on canvas
180 x 210 cm
Personal preparation of the canvas and painted with fingers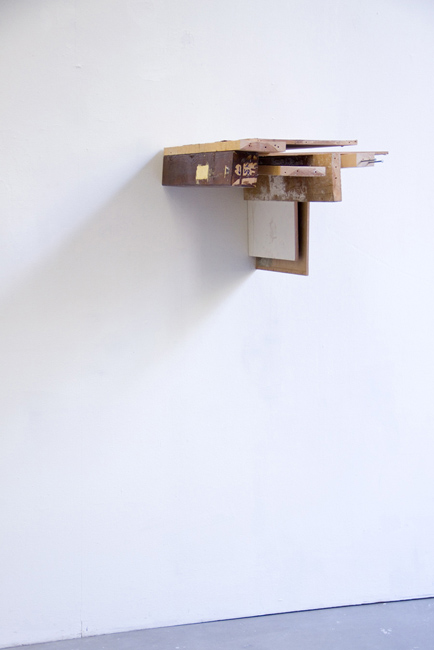 material found III
2016 / wood, MDF, cement, polystyrene, nails and screws
85 x 75 X 94 cm
composition with material found and rest piece, the material retains the shape and color it had when the material has been found to preserve its identity.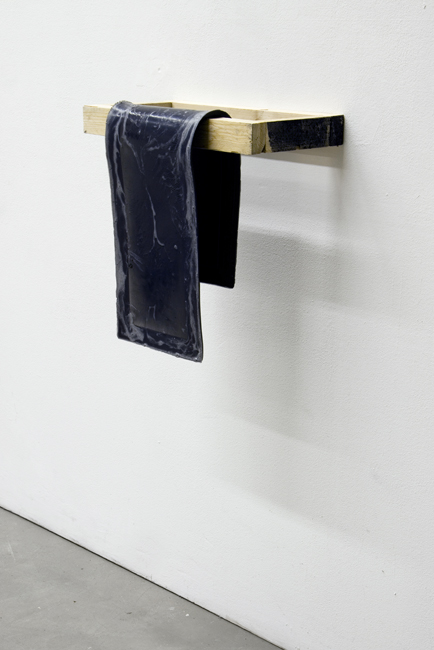 glycerin #5
2016 / soap, cement, charcoal, wood and pigment
30 x 50 X 20 cm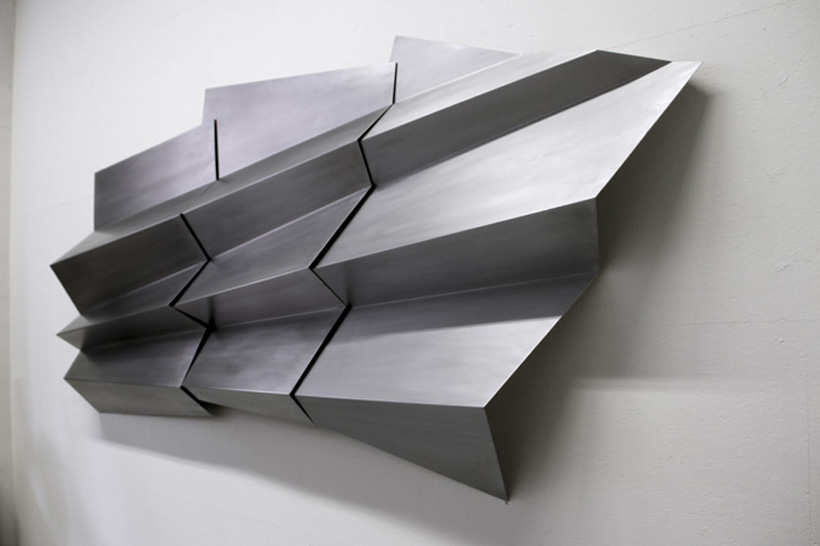 Plissé
2016 / aluminium
292 x 150 x 35 cm
3 aluminim plattes folded and superimposed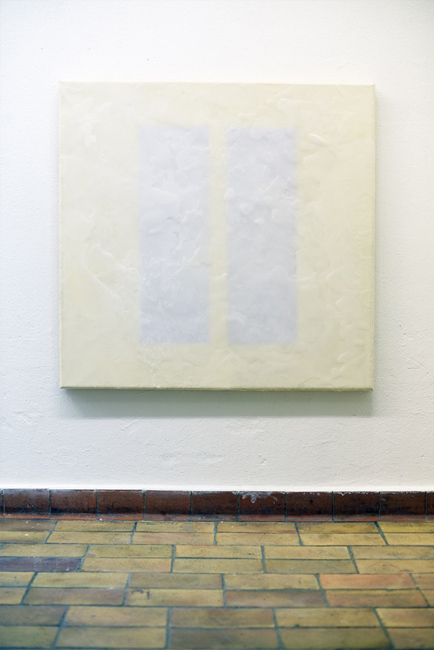 wax 1
2017 / wax paper and chalk on canvas
95 x 100 x 8 cm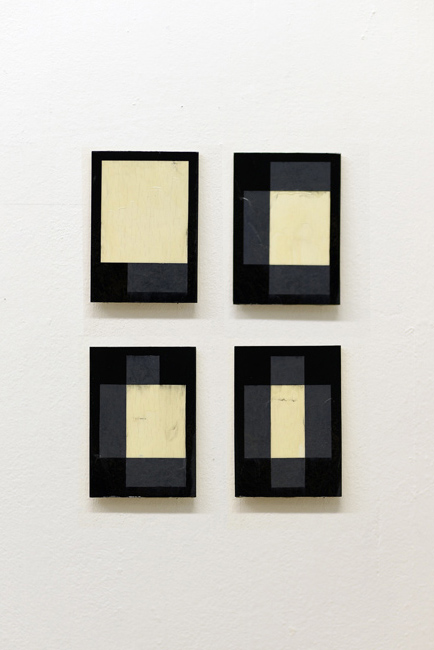 varnish serie
2017 / dammar varnish, chalk and paper on wood.
each 21 x 29,7 cm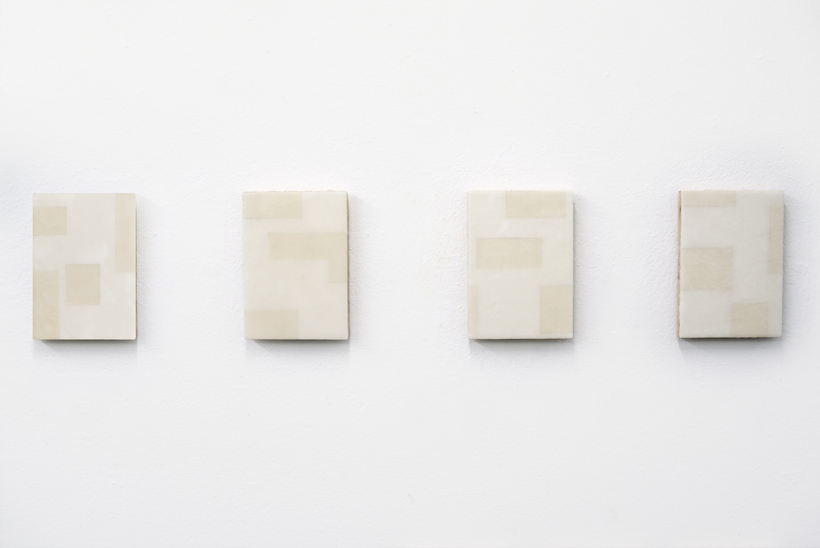 wax serie
2018 / wax paper chalk and graphite on wood
each 21 x 29,7 x 2 cm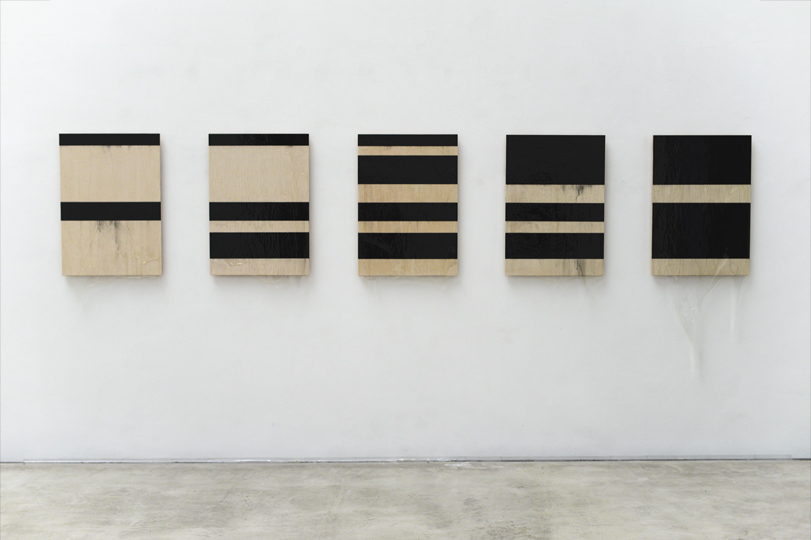 varnish serie 2 (Wandbrunnen)
2018 / dammar varnish, paper and chalk on wood
each 59,4 x 84,1 x 2 cm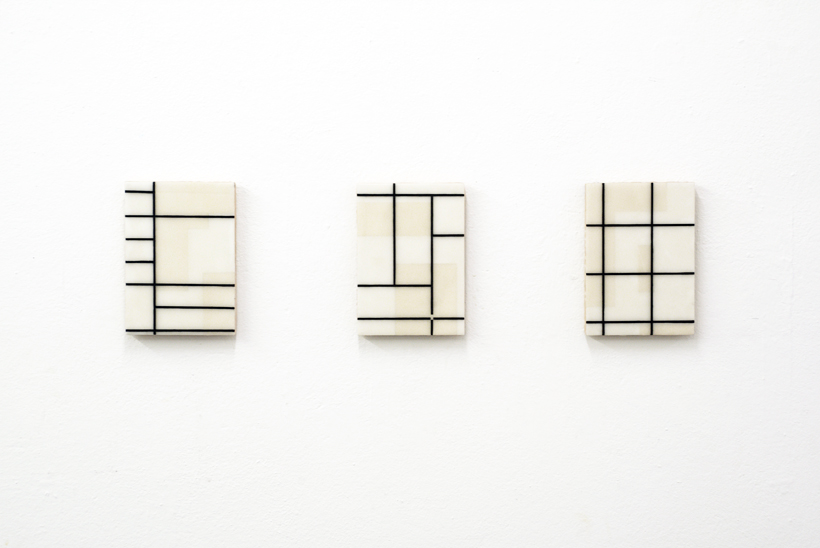 wax and egg tempera serie
2018 - 2019 / wax, egg tempera, paper, chalk and graphite on wood
each 21 x 29,7 x 2 cm
die Folge
2019 / wax, egg tempera, paper, chalk and graphite on wood
each 42 x 59,4 x 2 cm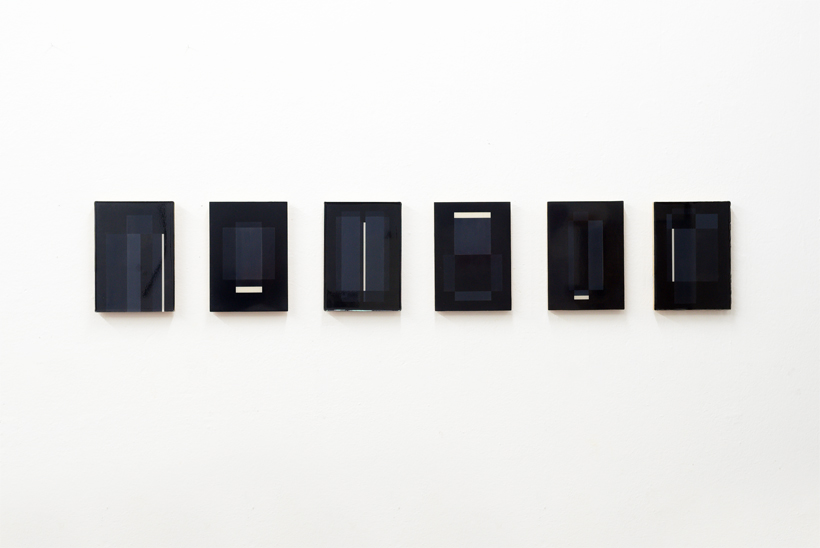 Pénombre #2, #4, #5, #3, #1, #8
2019 / paper chalk and epoxy on wood
each 21 x 29,7 x 2 cm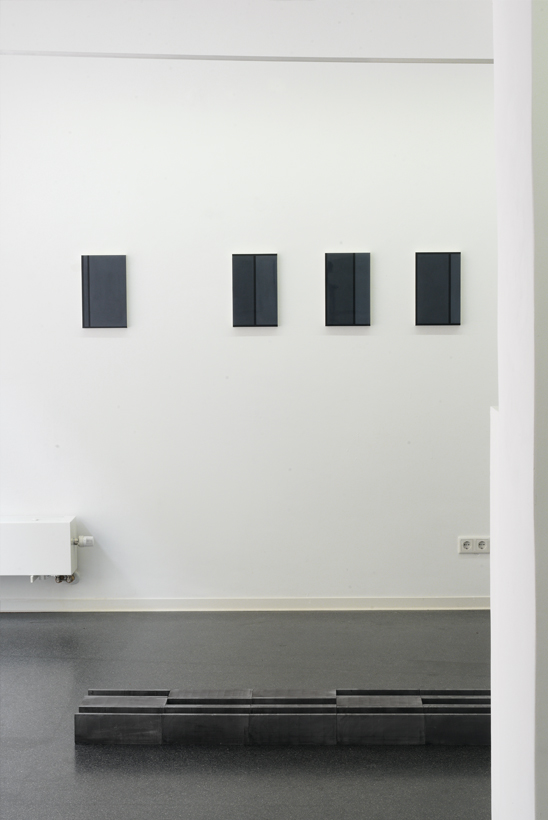 plaster reliefs #5, #8, #6, #7
2020 / pigment, acrylic binder and epoxy on plaster
each 21 x 34 x 3 cm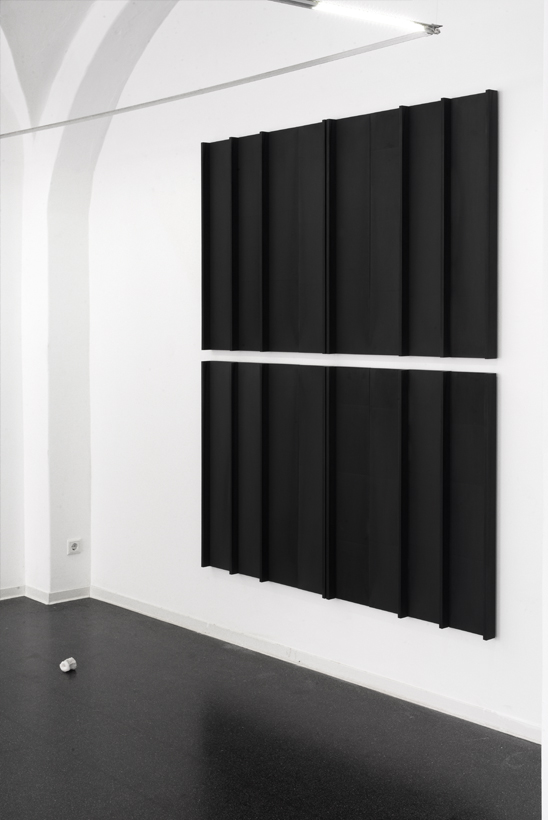 Mods.C Variation #4 with apple core
2019-2020 / plastic resin (acrystal) and pigment
169 x 205 x 5 cm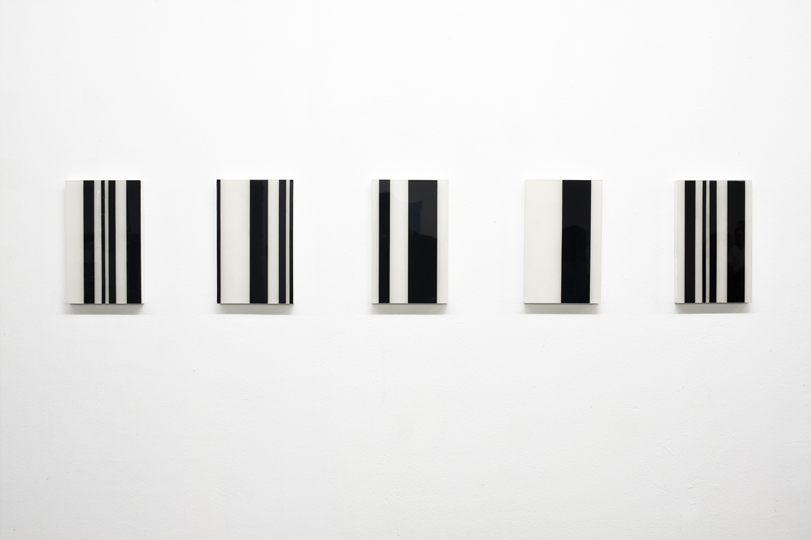 Intervalle nach Fibonacci #18, #16, #13, #14, #15
2020 / epoxy, paper, lacquer and wax on plaster
each 21 x 34 x 3 cm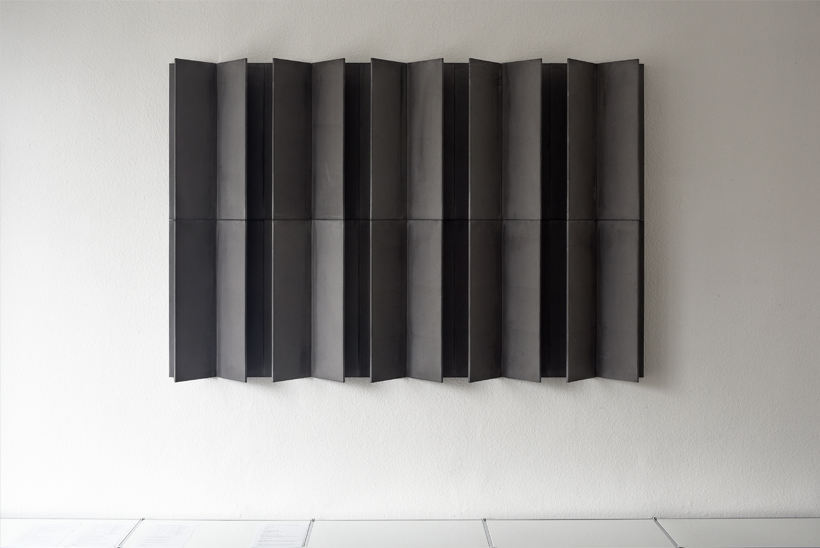 Mods.I Variation #2
2020 / plaster and pigment (casting)
210 x 140 x 16 cm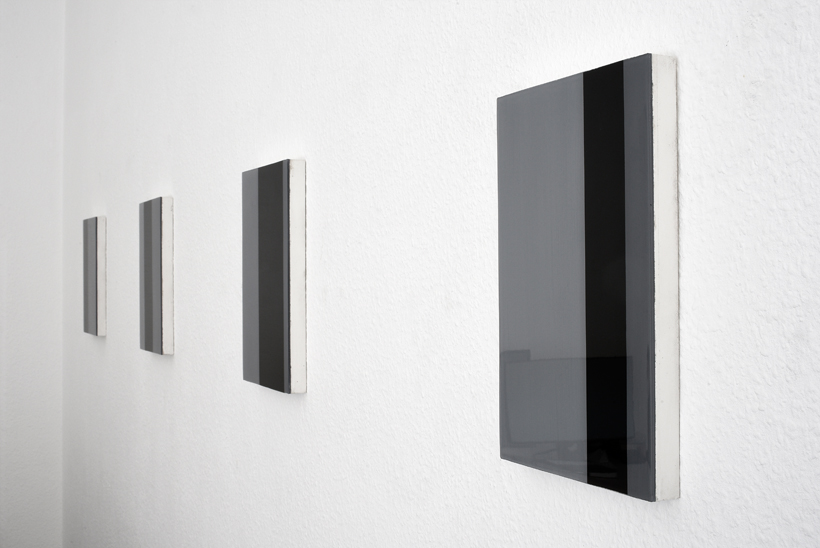 Black, Grey #1 & #2
2021 / paper, pigment, glue, acrylic and epoxy on plaster
each 21 x 34 x 3 cm